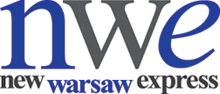 Artykuł pochodzi z pisma "New Warsaw Express"
Parliament and Prime Minister Leszek Miller fought to a stalemate in a war of words over energy-sector privatisation last week, with liberal deputies accusing him of cronyism and more nationalist parties muttering darkly about betrayal of national interests.
Miller appeared in Parliament to defend his decision to sack Piotr Czyzewski as treasury minister (responsible for running and selling off state-owned companies), nominating labour activist Zbigniew Kaniewski as the fourth man to hold the post in the two-year-old government.
Deputies from the economic liberal Civic Platform (PO) and right-wing Law and Justice (PiS) parties questioned Miller about newspaper reports that Czyzewski had been fired because he refused to sell the G-8 electricity distributor to Jan Kulczyk, Poland's richest man.
Miller responded by pointing out that his government has not sold anything to Kulczyk – as opposed to the previous right-wing government, including earlier incarnations of the two parties, which had struck a deal to sell him 13.6 percent of the country's dominant phone operator, TPSA.
Civic Platform MP Tadeusz Jarmuziewicz questioned Kaniewski's qualifications for the post of treasury minister, asking whether his education as a geographer and career as a teacher really prepared him for the job. Miller was quick on his feet, however, firing back that Kaniewski was just as likely to be an expert as Jarmuziewicz, an electrical engineer.
MPs from the nationalist benches took a different tack, with the Polish Peasants Party (PSL) calling for the electricity sector to be consolidated before it was privatised. The staunchly Catholic – but economically leftist – League of Polish Families (LPR) and the radical Samoobrona (Self-Defence) went even further, saying the very idea of privatisation – and losing control over the energy sector – was a threat to Poland's existence.
Meanwhile, Kaniewski has pledged to meet the government's PLN 8.8bn privatisation revenue target for this year. That would make him the first minister in the current government to do so, but his efforts should get at least a gentle push from the government's increasing need to stop the growth of public debt.
Poland's constitution imposes a strict 60-percent threshold of public debt to GDP. Once crossed, automatic spending cuts are imposed that could lead to a sharp downturn in the economy.
ANDREW POWERS