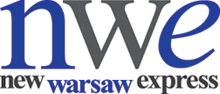 Artykuł pochodzi z pisma "New Warsaw Express"
Poland's first budget airline, Air Polonia, began domestic operations this week, with several dozen passengers making use of its first Warsaw-Gdansk and Warsaw-Wroclaw flights on Monday.
Company CEO boss Jan Litwinski told reporters the firm was confident of selling around 80 percent of tickets on average - taking around one tenth of the current traffic. The airline's flights to London are due to start on Monday.
Air Polonia's lowest ticket price with air-port tax for domestic flights is PLN 75; for
the London connections - PLN 282. Poland's national carrier, LOT, has responded by offering domestic flights at PLN 95 plus tax if booked seven days ahead.
STEVEN MULLER